How do I access my class that I paid for?
3 minutes after registration you will receive an email with access information. If you don't see the email in your inbox, check your spam/junk folder (as well as updates/promotion tabs if you're using Gmail.)
That email will include a link that you must click on
Once the page loads click on "Take this Course"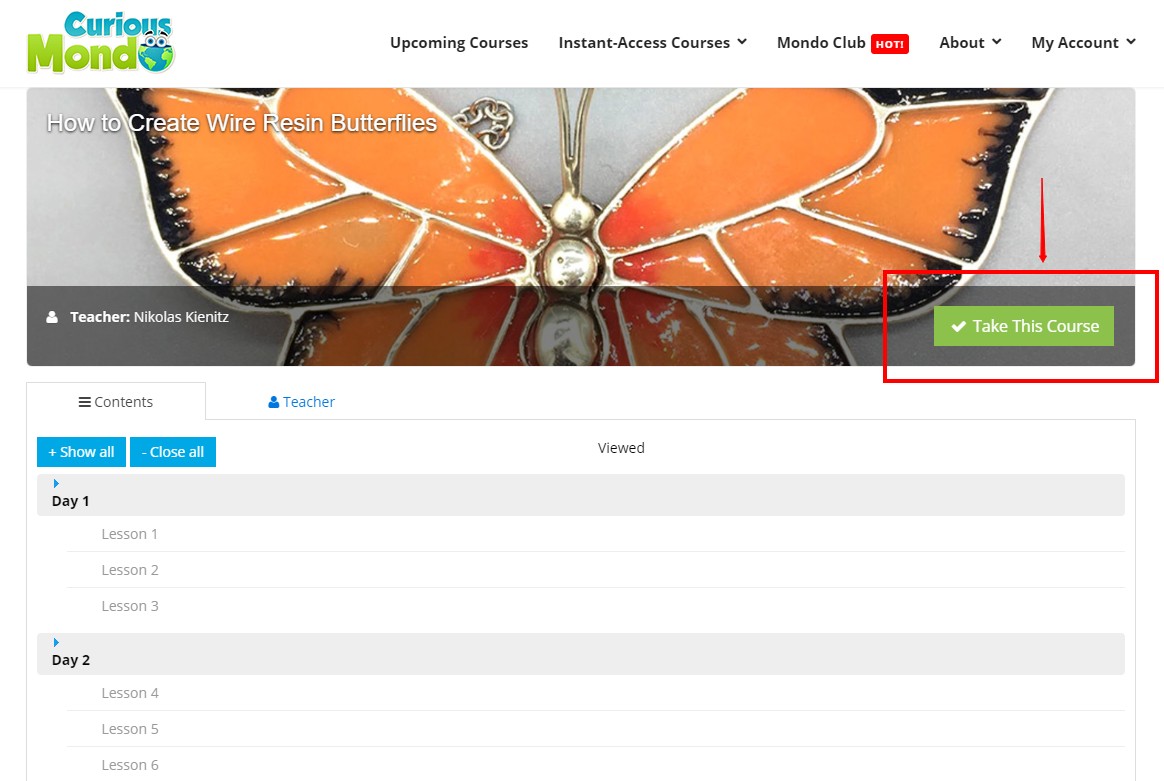 After that you should see the success message and the course is inside your account.

From then on out you will always find your courses under "My Courses"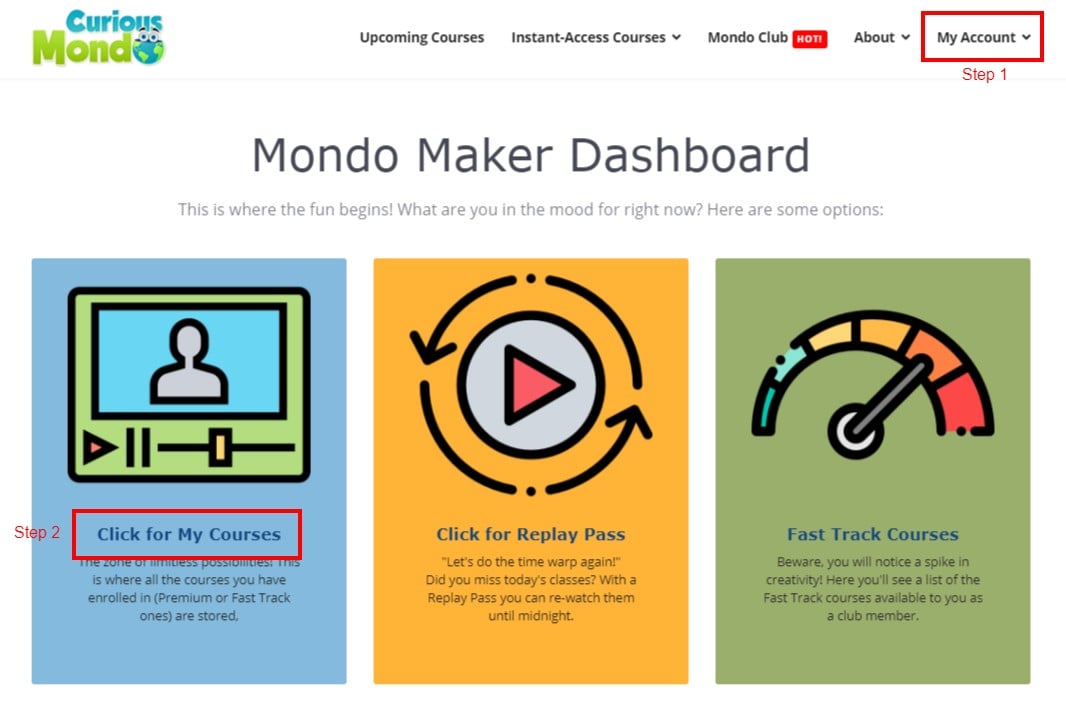 Once the course list loads, click on the desired course title to access the lessons: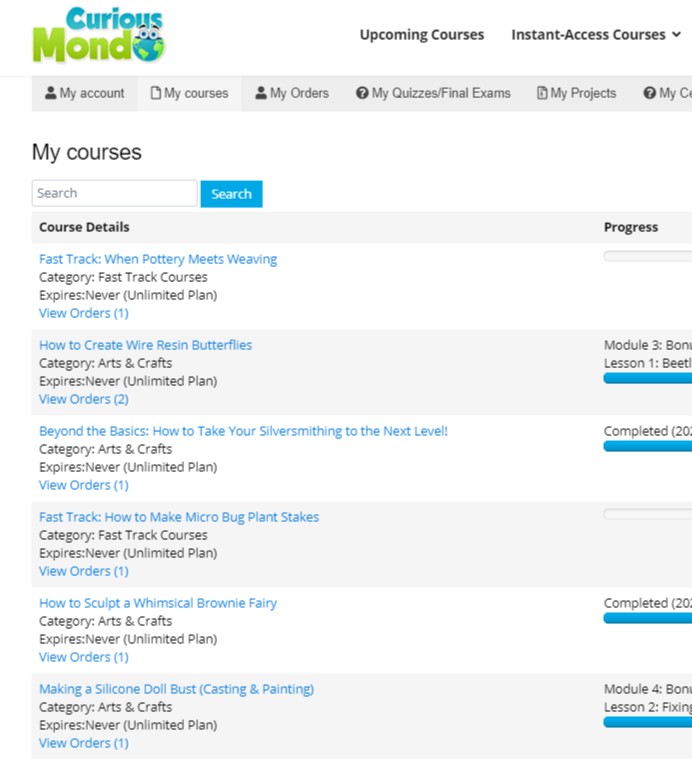 Enjoy!
Didn't get the email? Submit a quick support ticket and we'll get you taken care of.