How Do I Access the Replay Pass?
Make sure your club membership is active.
Need help figuring that out? Submit a quick support ticket and we'll check for you.
 
Click on "My Account" and login.


Once on your Dashboard, click on "Replay Pass"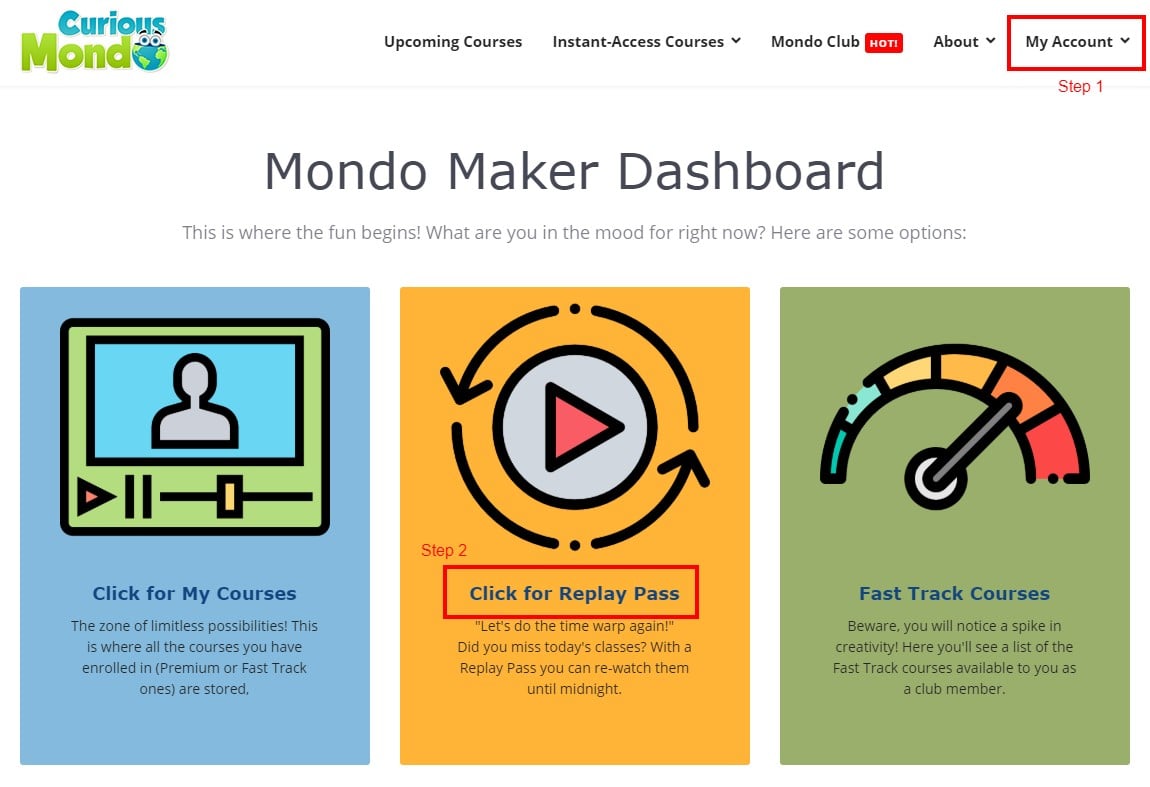 4. When you're in the Replay Pass area click on "Day #" to watch.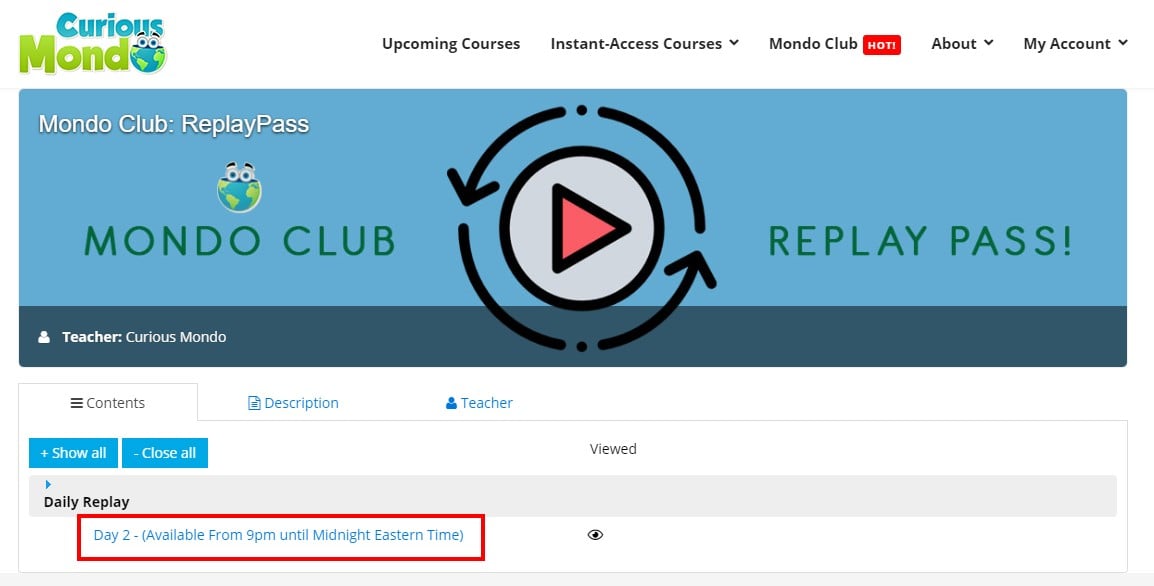 *Please note: replays start daily at 9pm Eastern Time.