I'm a Club Member but it's asking me to Pay for Fast Track Courses
Make sure your club membership is active.
Need help figuring that out? Submit a quick support ticket and we'll check for you


You must access the Fast Track Courses via your member dashboard, otherwise it will not work (click on My Account on the menu to get there.)


Once on your dashboard click on Fast Track Courses


Browse through the list of courses and enjoy!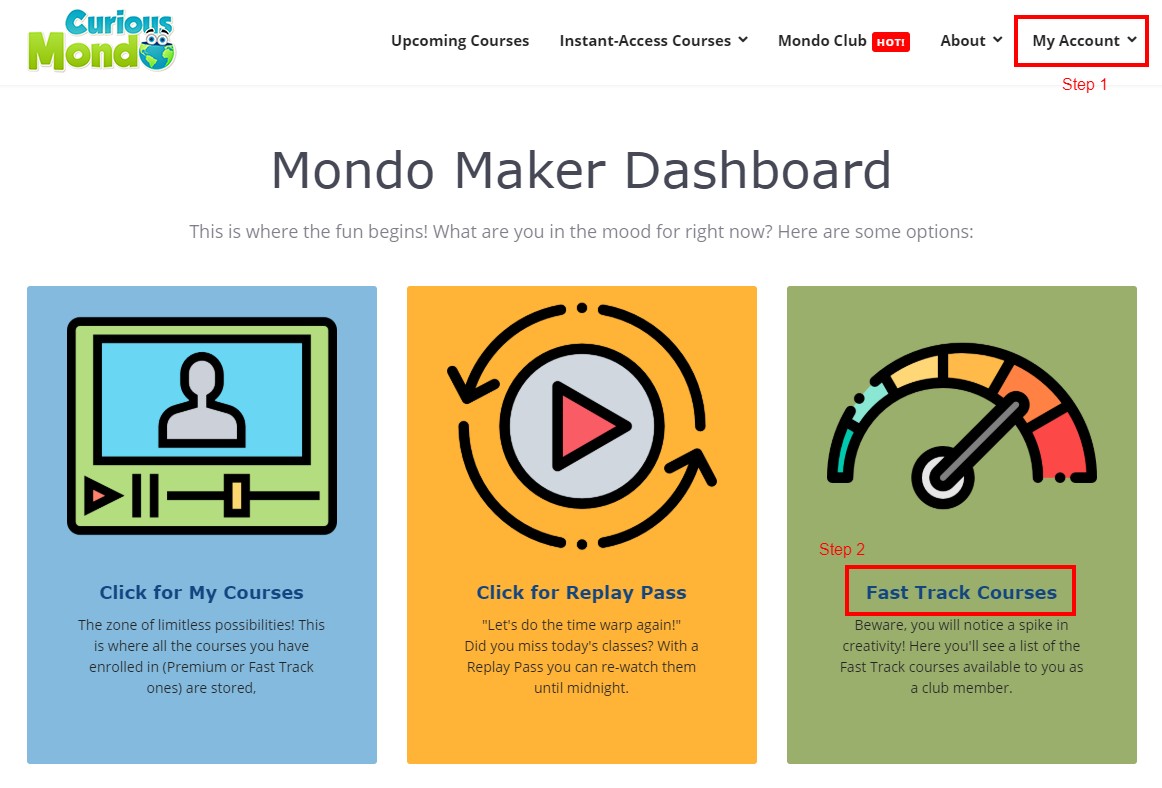 Note: not seeing the course you're looking for? At the bottom of the page you can click on the little numbers to go to the next page.